My book, 'Feldenkrais for Actors, How To Do Less and Discover More" is finally out.
I have written a couple of blogs for other sites about how it came to be written and what the book is about, so here are the links to those two posts: Nick Hern Books, The Actors Centre
Y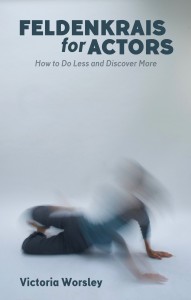 ou can buy the book at a 20% discount directly from the publishers here
It is also available at normal retail price on amazon.
Look out for workshops at the Actors Centre in 2017 (next one is Feb 19th), a  taster session at 'Surviving Actors' (4th Feb) and more to come….