FRI CLASS: The YMCA Fitness Centre class on fridays at 12.30 is moving temporarily to THE YMCA HARRINGAY CLUB, 50 Tottenham Lane, Crouch End,  N8 7EE (opposite hornsey train station and jewsons). It will stilll be at 12.30 on fridays.  We will be there for till the summer break and for 8th and 15th September 2017. Back at YMCA Fitness Centre on 22nd September (unless anything is delayed!) This is because of the noise of the refurbishment at the YMCA Fitness Centre, apologies for inconvenience!
SUMMER BREAK:
Classes end on weds 26th July and start again on Friday 8th September.
One-to-ones (F.I.)  end weds 26th July and start again Tuesday 5th September.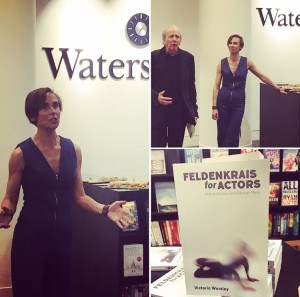 Order your copy of my book 'Feldenkrais for Actors' at a discount direct from the publishers here.

SCROLL DOWN FOR LATEST BLOG POSTS