FELDENKRAIS FOR ACTORS – GAMES AND SHORT LESSONS
Audio recordings
by Victoria Worsley

This page has lessons added to it gradually, so if you want to catch the next one – or know about any actors' workshops Im doing, don't forget to join my mailing list!
Please go slowly and gently with these little lessons and games.
It is up to you to look after yourself and only do what you can do easily. The Felde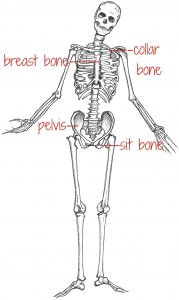 nkrais Method is a learning rather than a medical approach, so please do consult your doctor first if you are not sure if they are suitable for you.
Listen to the short introduction for each series first to find out more about the series, anything to  do before or after the lessons to make the most of them, and practical suggestions for what  you might need.
Series 1:  "Dynamic Posture for Actors"
INTRODUCTION
1) READY?
2) UPSIDE DOWN PENDULUM
3) C-SHAPES
Links:
– The Story of Moshe Feldenkrais and Judo
– "Higher Judo (Groundwork)" by Moshe Feldenkrais (the intro to this  book is interesting for everyone)

Series 2: "The Significance of a Soft Chest"
INTRODUCTION (do please listen first!)
1) HUGGING AND ROLLING (verson 1, lying down)
2) HUGGING AND ROLLING (version 2, Standing against a wall)
LINKS:
-Blog post (one of many) "The Importance of a Supple Chest"
Series 3:  "Changing your Size"

1) SEE-SAW BREATHING – AND CHANGING YOUR INTERNAL SPACE!
(also great for your voice!)
GENERAL LINKS:
– My book: Feldenkrais for Actors – How To Do Less and Discover More
– My website schedule page : for current in-person or zoom classes and one-to-ones