As all live classes and workshops (ATM) and one-to-ones (FI) have had to stop for now, but here is a page with everything I can offer right now and I will update as the situations changes.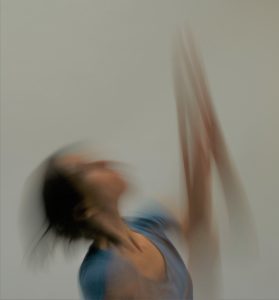 I may be able to offer some live FI with PPE protocols in place by mid June or early July but I am still researching. Live classes don't look likely till much later.
If you scroll down you will find:
One-to-one online
Weekly classes online
workshops online
Free recordings
ONE-TO-ONE online
Obviously this is not Functional Integration, because I can't touch.
But via Skype or Zoom I can help with some specific issues using tailored Awareness Through Movement
COST: £40 for an hour, but if you are in serious need and have lost your income due to COVID19 then lets talk.
WEEKLY CLASSES online
Tuesday 7.30-8.30pm
Thursday 6.45-7.45pm (please note this class time has changed from the original later time to accommodation 8.00pm clapping of key workers)
Friday 12.00-1.00pm
COST: £9.00 a class, this is usually the bottom end of my sliding scale, but if your income has been savaged  due to COVID19 then get in touch.
TO BOOK: Please email me. You will get one Zoom link for each class, but that link will work for that class every week, so do keep it.
WORKSHOPS Online
There have been several requests for workshops. I am keeping them short as online has its challenges. At least with Feldenkrais you don't have to look at the screen, but I still think three hours is enough, and we can look a little at the skeleton and have a tea break for Q&A in that time as well.
We are now being able to get about more, but for many of us this lockdown has involved more sitting than usual (a issue in our society anyway) and for some, more walking or running. Both these workshops address both.
Monday 8th June 1.30-4.30pm 
ANTI-SITTING (or preparing to run!)
This workshop explores opening and closing the front of the hip joints and finding length through the front to counteract all that sitting and improve our ability to be upright. It is also basic to running for beginners and to improving speed for regular runners
Monday 29th June 1.30-4.30pm
WAKING UP YOUR FEET
Exactly what it says. A reminder of how we are supported by the ground in standing, and how the feet can be involved in propulsion for running. (A warning that I will use one lesson that involves touching and handling your own feet while sitting on the floor or a chair, so that needs to be reasonably easy for you to do)
COST: £30 per workshop. If your income has been savaged by Covid19 get in touch.
TO BOOK: please email me and I will send you the zoom link.
WAYS TO PAY
via Paypal: feldenkraisworksvw@gmail.com
via internet banking:  please ask me for details
I have discovered that I am not able to help those who cannot get into the class for any reason. Especially once class has started and I am teaching. It might be best to pay straight after the class rather than before, in case you don't manage to get in or something goes badly wrong.
DISCLAIMER
PLEASE NOTE THAT I CANNOT SEE YOU AS WELL AS USUAL IN CLASS, SO IT WILL BE IMPORTANT TO LOOK AFTER YOURSELF CAREFULLY, GO GENTLY AND DON'T DO THINGS THAT HURT OR STRAIN.
JOINING A CLASS WILL BE AT YOUR OWN RISK.

ADVICE AND INFO FOR ONLINE CLASSES HERE

FREE SHORT RECORDINGS
I am making a series of short lessons from 15-40 minutes long which will be up on my vimeo and are linked to below (one day embedded I hope!) The lessons will cover aspects of life that seem important right now and the first two themes especially should be calming as well:
eyes, hand, arms, shoulders, neck – for so much phone and computer use being online.
breathing – we all need good lung capacity in case we get ill or are recovering
getting moving – some more dynamic lessons to counteract being shut in!
You will need  enough space to lie down on the floor (on a mat or blanket). Have a towel or blanket that you can fold to put under your head if you need it rather than a soft cushion or pillow as these tend to prevent your head from moving.
Please be sure to do these lessons gently, carefully and stop if anything hurts or strains. I am not there to help keep you safe, so it will be up to you to look after yourself.
Lesson 1: Hands and EyesLesson 2: Softer Hands, Easier Shoulders

Lesson 3: Making Space for the Breath

Lesson 4: Corkscrew for the Ribs, Breath and Eyes
Lesson 5: See-Saw Breathing and Twisting